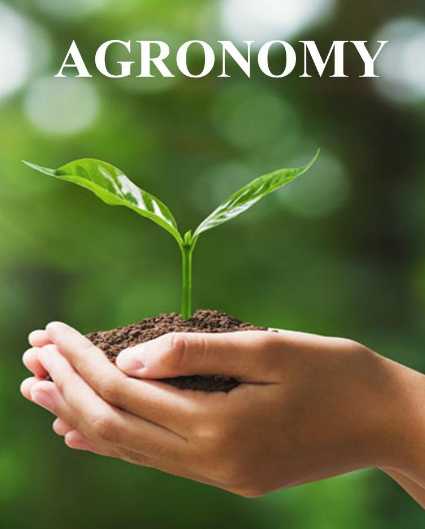 The Department of Agronomy is the biggest discipline, which was formed as an integral part in the faculty of Agriculture, since the inception of the College in 2016. The department is offering under-graduate courses for B. Sc. (Hons.) Agriculture, to train the students in the field of agriculture. The department offers 14 courses (including 2 elective courses) with 24 credit hours for dealing with all aspects of Agronomy. Further, the final year students are undergoing RAWEP and AELP with the implementation of V Deans Committee recommendations.
The department possesses well developed field unit to conduct practical classes and well-equipped laboratory for hands on training to expose students to various aspects of Agronomy. The college farm with a cultivable area of 100 acres also works with guidance from the department. The department is maintaining a Meteorological Observatory (Class II B type) in the college farm. The students are given opportunities to participate in all the farm operations for understanding the principles of crop production, by way of allotting individual plots for the cultivation of various field crops.
Final year B.Sc (Ag.) students are practically guided in various aspects of crop production under field conditions during RAWE programme and imparting hands-on practical knowledge during Agricultural Experiential Learning Programme (AELP). The department has good linkage with ITC, volunteer organizations, NGO's, line departments and sister concerned institutes
The department is having experienced teachers with requisite skills to offer the UG courses in their specialized fields of research. The department is presently having 7 teachers staff members all being Assistant Professors and one Office attender.