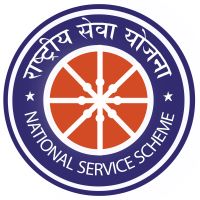 National Service Scheme Cell
National Service Scheme Cell, The National Service Scheme (NSS) is a Central Sector Scheme of Government of India, Ministry of Youth Affairs & Sports. NSS was launched in 1969 in 37 Universities involving about 40,000 volunteers. Sri Krishnadevaraya College of Agricultural Science was actively implemented National Service Scheme (NSS) in 2018-19 academic year. The basic concept of the NSS is to orient the student youth to community service while they are studying. This is to create social consciousness among students; by establishing a meaningful linkage between the campus and the community, especially the rural and backward community. NSS helps the student's development & appreciation to other person's point of view and also show consideration towards other living beings. 'Education through Service' is the purpose of the NSS.
Objectives
⦁ Understand the community in which students work
⦁ Understand themselves in relation to student's community
⦁ Identify the needs and problems of the community and involve student fraternity them in problem-solving
⦁ Develop among themselves a sense of social and civic responsibility
⦁ Utilise their knowledge in finding practical solutions to individual and community challenges
Functions
⦁ Regular Service Activities.
⦁ Special Campaign Programmes.
National Service Scheme Cell Program